End Of June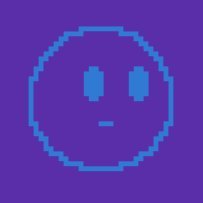 I'm a bit late on this weekly recap, but it's been quite a weekend! As I get more consistent in writing, I'm finding more enjoyment in it. It's also helped improve my focus it seems, clear thoughts and recenter on what I want or need to focus on. Other goals to achieve from this include expanding and improving on my creative thought process as I come to terms with the fact I don't quite fit into what would be considered the "normal" work life.
End of June Updates
Well, we've made it another month into the longest unemployment stint I've ever had. It's frustrating and terrifying, but that won't be the center of this update. I've got a good old call center (work-from-home) job lined up that begins the end of July. That's a month deadline to find something better or do something better with my life! I've begun research on local entertainment groups and will be spending a heavy amount of time diving into where to go and when so I can get the vibe of the venue, the people attending, the types of performances and such. After a week or so of recon I'm going to throw myself to the wolves and start performing. I've got a short deadline so I need to act fast. I can start getting the practice in at the places I've found as soon as possible, take the feedback and build and improve my process.
On the startup side, I've connected what we'll call Startup B for the time being to Startup A, as well as one of the branches of Startup A which looks to be quite a promising connection. I'm hoping to foster growth between the companies over the coming months as business picks up for all with agreements on sharing clients that may fit one company's specializing more than the other, trading help with contracts or problems and so on. We'll see what happens.
The CEO of Startup A has been bringing up pay more regularly, so I'm extremely hopeful something begins in that derpartment really soon. That alone would save me from my doom that is the call center. On that side, I've also gotten the opportunity to learn more about writing proposals and responding to RFPs through the CEO of Startup A. My primary task over the weekend was to reference an old proposal he had saved to create a template proposal for a specific type of client that I will be able to use across companies and he will be able to use for his clients. If I can keep building on that skill, he has a ton of proposals to write that I can jump in and help on, further securing myself as an asset to the company while building valuable skills in sourcing clients, which would transfer to Startup B as I push to build up their client base.
It's all a chain of events with high risk, a ton of up-front effort and in the end if all goes well, high reward. It's teaching me a lot about the startup industry, business management, strategy, client sourcing, sales, marketing and more. I've also continued to build on the in-house tools for Startup A with the mentorship of the CEO. Things may be sketchy at times and difficult at other times, but I'll give hime kudos there. He definitely takes on the role of a leader and mentor and does what he can to help everyone out.
A lot has happened this past week, from self-discovery to startup growth and building on new skills. I shall continue pushing on.
Until next time friends. Go forth and conquer!